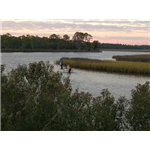 An SI Board Since October 2009
Welcome from Humble1

I want to thank Silicon Investor for this site. We are all guests here.

Nothing said or done here by me or anyone should be construed as trading or investment advice! I am not certified or qualified as an analyst or a financial adviser. I am a private trader who tries to make money swing trading the daily SPX bars and selected equities, with help from friends.

H1&STF is for discussions about Time and Price for use in swing trading the SPX and selected equities. I consider gold and silver coins a valuable long term holding to be accumulated during sharp sell offs. All charts and discussions concerning gold and silver are welcomed.

Your posts and comments are encouraged. Whether bull or bear, they will be appreciated. Swing trading means trading in both directions.

Absolutely no foul language, or faux foul language and related acronyms, of any kind.

Good Luck!

Fortuna Cornucopia






H1 Motto: In Utraque Fortuna Paratus


Astro Section

"As above ...





"... so below."


Chart Gallery





Perspective Gallery

A Cup of Tea

Nan-in, a Japanese master during the Meiji era (1868-1912), received a university professor who came to inquire about Zen. Nan-in served tea. He poured his visitor's cup full, and then kept on pouring. The professor watched the overflow until he no longer could restrain himself. "It is overfull. No more will go in!" "Like this cup," Nan-in said, "you are full of your own opinions and speculations. How can I show you Zen unless you first empty your cup?"

te esse hominem memento; mortalem te esse. memento mori. respice post te. nam mors indecepta!




Seasonality Charts

Thanks to Zman for posting this interesting NDR 116 year seasonal chart. It happens to overlay nicely with my stream of low possibilities, which lasts until 11/6 (and maybe all the way until 12/21), and it fits in with the Astro warnings from Ray Merriman.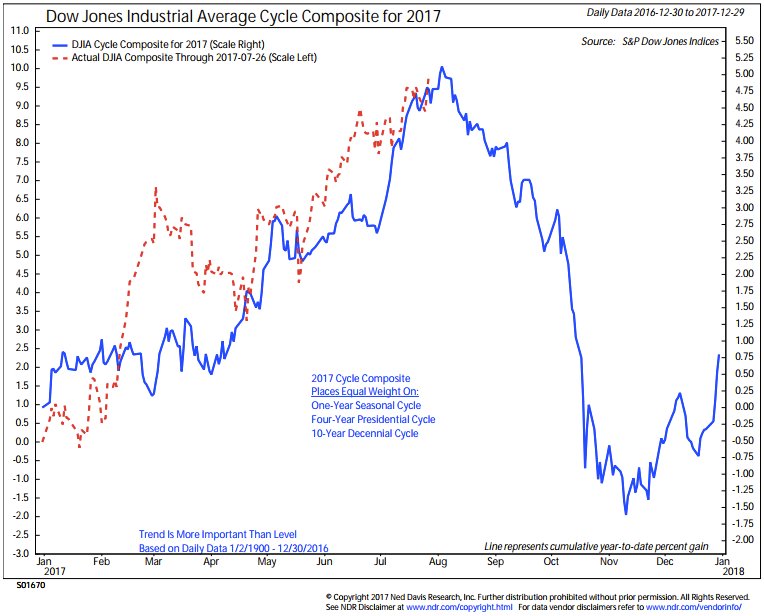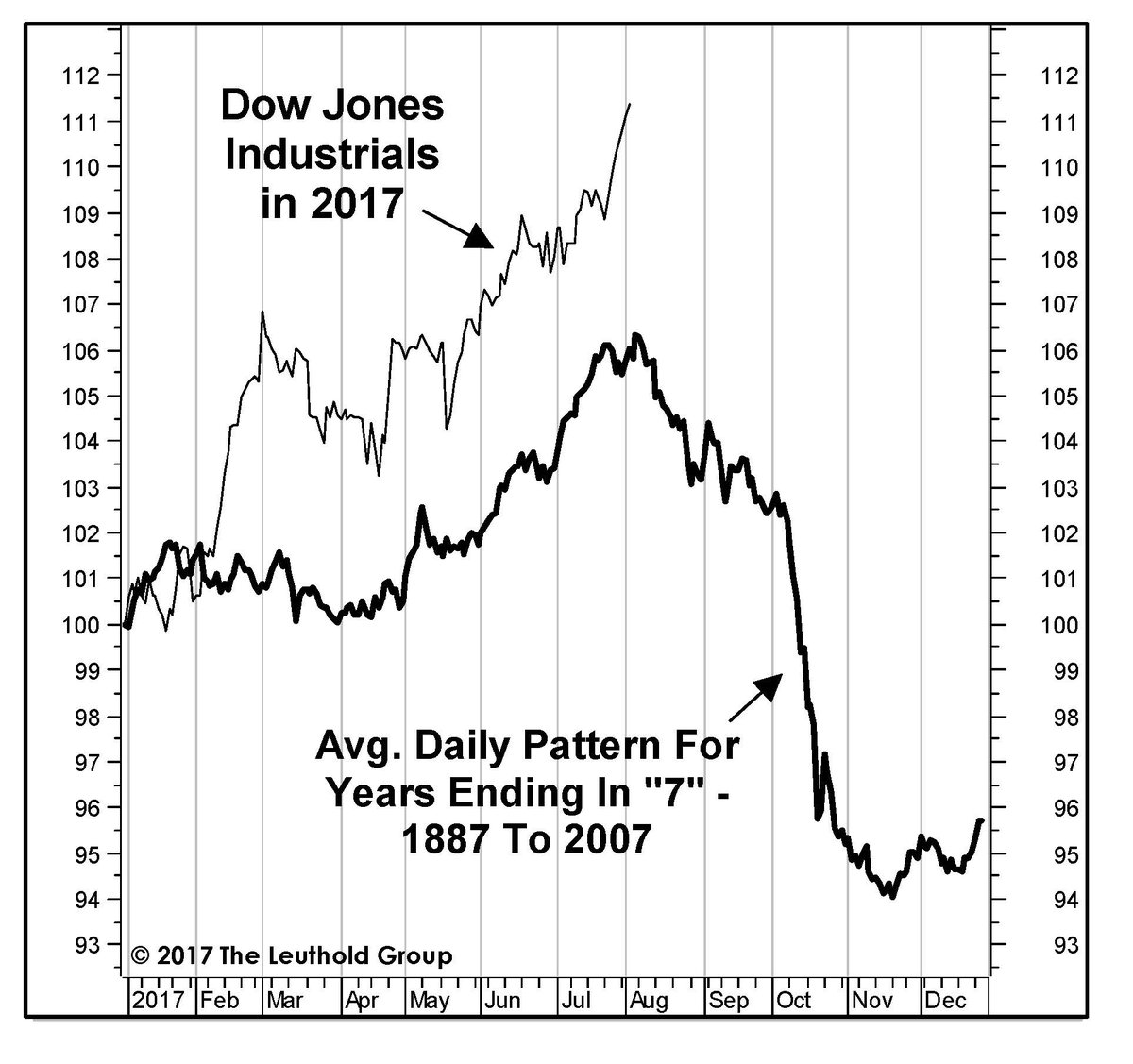 The panic window is wide open. Valuation and rate hike horror can take hold quickly.
------------------

H1 DateWatch: 10/19 (+/-1), 11/6/17 (low), 11/11/17 (low)
Zman Dates: See the latest here -> Subject 59286
------------------
AstroWatch: 11/11/17
------------------
Dangerous Moron Watch:
(too many links to post)

------------------
Event Watch:
10/18: Chinese Communist Party Conference
10/31-11/1: FOMC
12/12-12/13: FOMC
------------------
China Watch:
Outflows: Message 31267091
Debt Funding: Message 31267095
------------------
Good Reads: hussmanfunds.com
-------------------
| | |
| --- | --- |
| | Go to reply# or date (mm/dd/yy): |
| | |
| --- | --- |
| | Go to reply# or date (mm/dd/yy): |