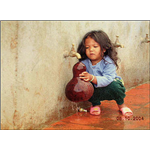 An SI Board Since September 2000
NNBM = New Network Business Model or... Never, Never Be Mean.

A network of eclectic friends sharing information on
companies implementing the new network business
model. The only investor's club on the net with a
bar, pool, hockey rink, kitchen, co-ed showers,
hot tub, steam room, wine cellar, and a 19 hole
golf course. Former hang-out of Bonnus of Austin!

-elpolvo

Best, most appropriate, post ever on this thread. (posted by wharf rat)

"What sort of day was it? A day like all days, filled with those events
that alter and illuminate our times ... and you were there."


AND... speaking of illuminating.... Care To Help?



here's another NNBM icebear riding for the cure. Pan Mass Challenge anyone?

Message 30658287

sign on the door says, "incredible people attract incredible people."
siliconinvestor.com
you want to go where everyone knows your name... and your character.
| | |
| --- | --- |
| | Go to reply# or date (mm/dd/yy): |
| | |
| --- | --- |
| | Go to reply# or date (mm/dd/yy): |