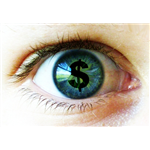 An SI Board Since January 1999
"Wisdom of the Crowd Investing" - first post: 1/17/99.

Post your best picks as possible additions to an Index below - all are welcome! SW

Under $5: Index 1

--

Over $5: Index 2 -- Under $1: Index 3

----

Facebook Page

##

#1 pick for 2018: SBHGF: $28 (leader in blockchain fintech - owns 55 billion Ripple)

5/19/18: Japan Finance Giant SBI Holdings (SBHGF) To Launch Crypto Exchange In Summer 2018

Two years ago, Ripple Labs partnered with SBI Holdings to form "SBI Ripple Asia" to:

Promote currency and financial system innovation on the blockchain;
Conduct business development in Japan and Asia and;
Provide a settlement platform utilizing blockchain technology in Japan and the entire Asia Region.


| | |
| --- | --- |
| | Go to reply# or date (mm/dd/yy): |
| | |
| --- | --- |
| | Go to reply# or date (mm/dd/yy): |